TruRest: Lean into better sleep
Now available on InDemand!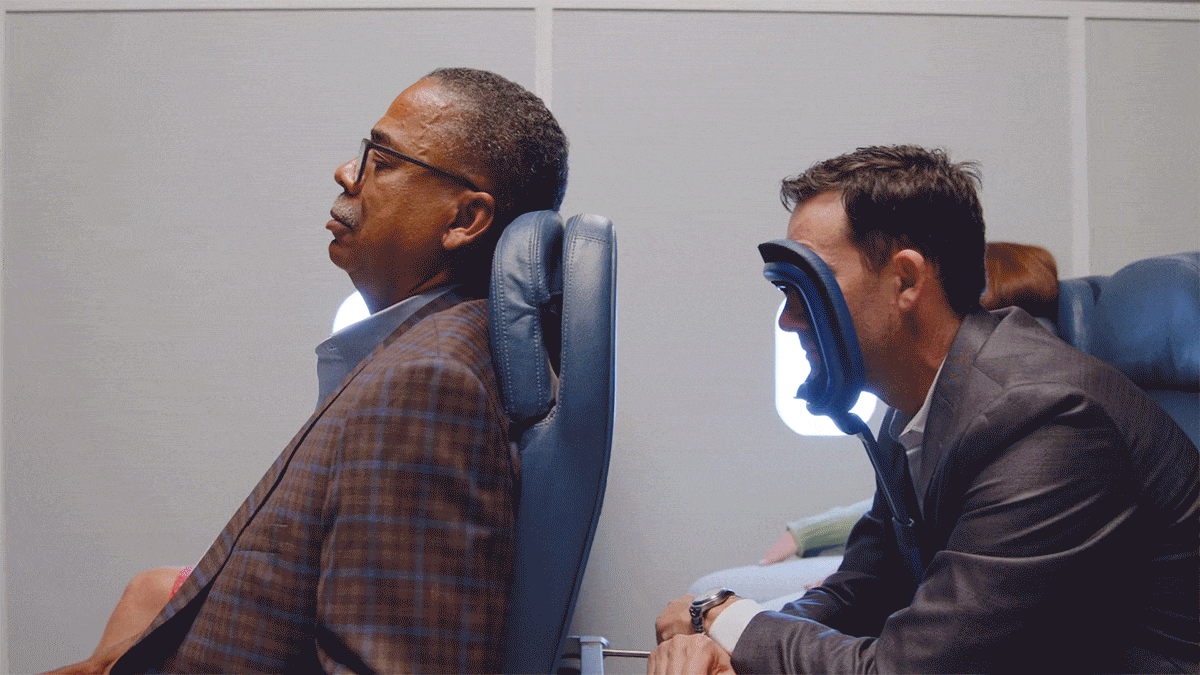 Now available on InDemand
Sleep comfortably with TruRest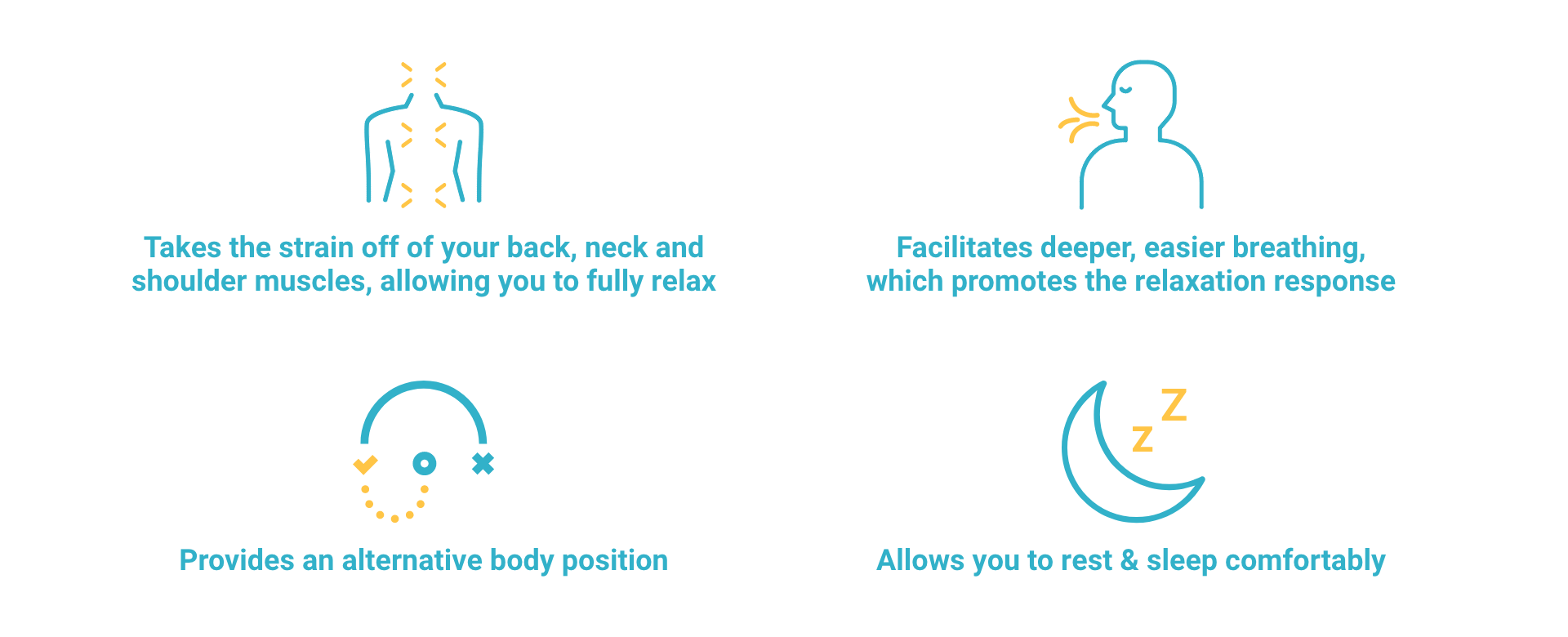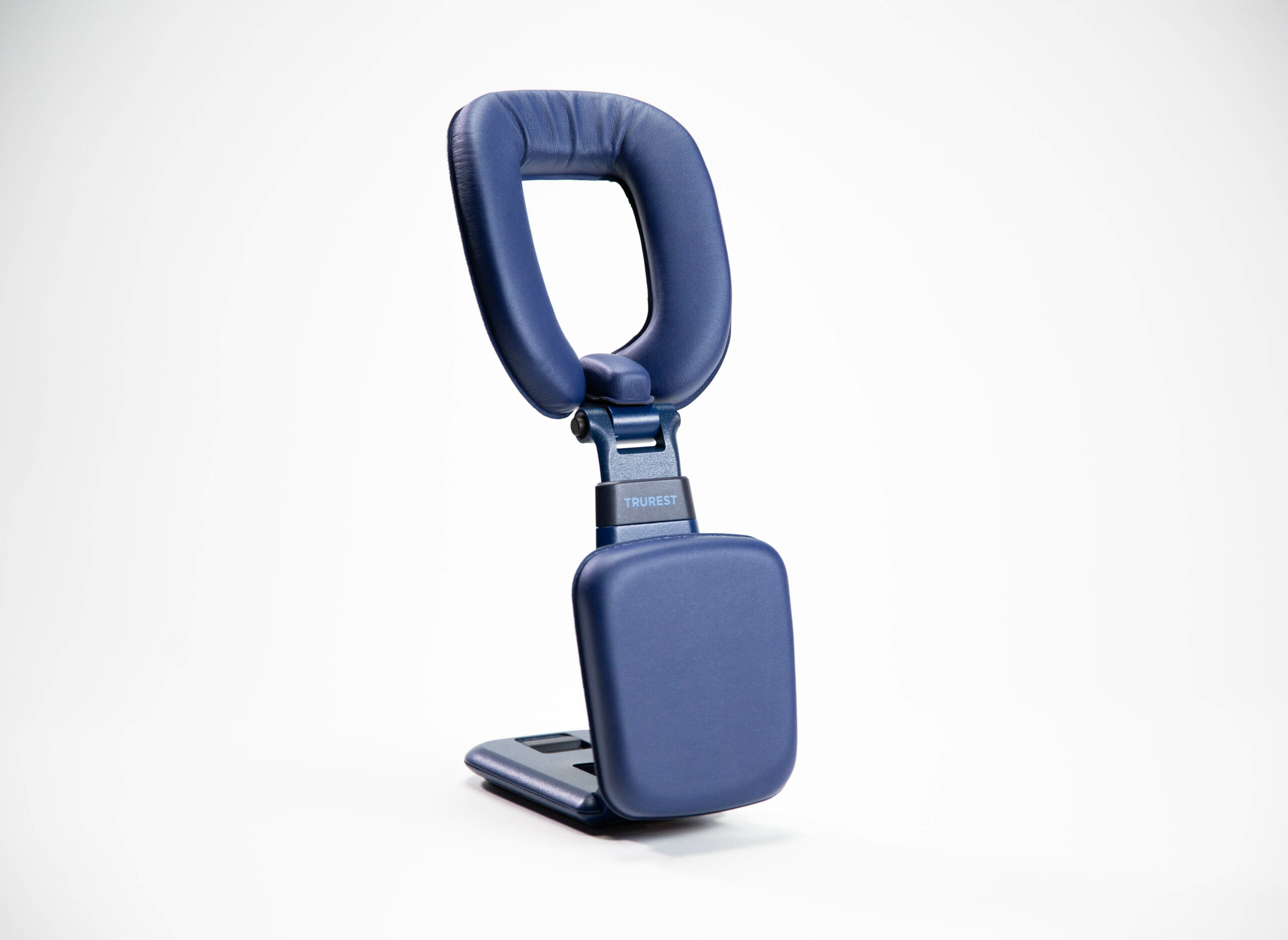 Achieve true relaxation 😴
Finally, feel rested and refreshed when you arrive at your destination!
We consulted with doctors, studied body and breathing mechanics, and examined medical research while developing TruRest's patented ergonomic design. The natural and instinctive forward-leaning position facilitated by TruRest promotes deeper, easier, and more efficient breathing by easing the workload of the chest muscles and engaging the diaphragm. This reduces anxiety and releases muscle tension by promoting the relaxation response.
At Hypnap, we know comfort isn't one-size-fits-all!

That's why we made TruRest highly adjustable to fit a wide range of heights, shapes and sizes.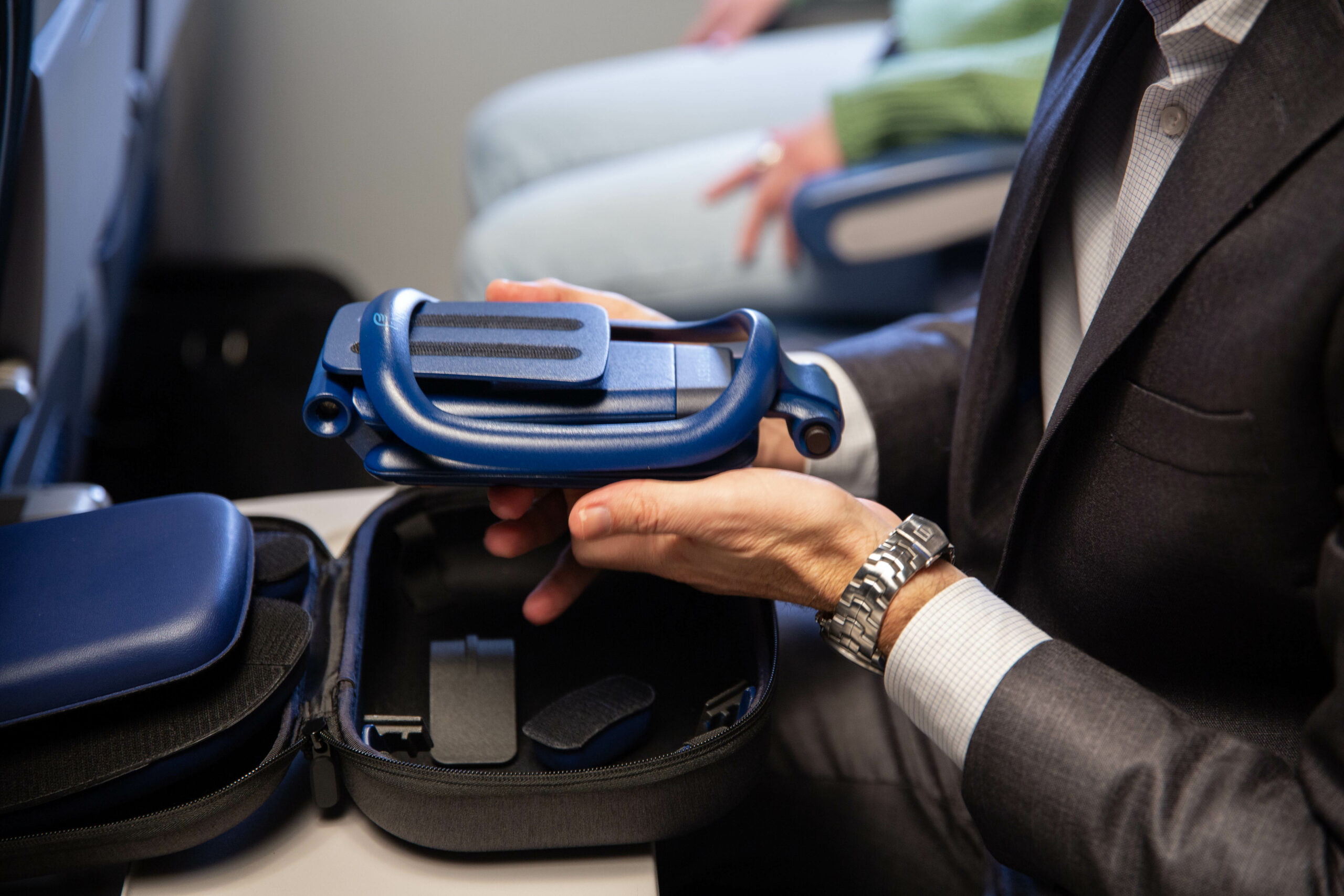 Take TruRest on any adventure!
It's easy to set up, weighs only 18oz and is portable. Plus, it folds into the footprint of an iPad–perfect for travelers with limited space!*
TruRest is also TSA-approved, so you can easily pack it in your carry-on luggage!
*TruRest completely folded up with cushions: 9.25 in (L) x 6.75 in (W) x 4 in (H). TruRest when opened: extends from 17 in (faceplate arm retracted) (H) up to 19.5 in (faceplate arm fully extended) (H). 
Now available on InDemand!